People participate in a community candlelight vigil at the Star Ballroom Dance Studio in Monterey Park, California, on Wednesday, Jan. 25. Robert Hanashiro / USA TODAY
From AAJA-HQ: Celebrating family and community, and persevering
Guidance AAJA is devastated by the recent mass shootings in Monterey Park and Half Moon Bay, California. We have issued a guidance on covering violence in Asian American communities, including pronunciation guides for the Monterey Park victims' names and the Half Moon Bay victims' names.
#AAJA23
VOICES Applications for VOICES, our flagship summer program for college students, are now open. The program this year will consist of months-long training and project work that begins in late spring and culminates at the AAJA 2023 Convention in Washington, D.C. Learn more and apply by Friday, March 3.
AAJA Reminders
Chapter/AG leaders

, Camp AAJA is this weekend! Join us

on

Saturday, Feb. 4

from 7 to 10 p.m. ET /

Sunday, Feb. 5

from 8 to 11 a.m. HKT.

RSVP here

and make sure your chapter/AG is represented with two or more leaders.

Apply for JCal by Wednesday, March 1! Our new program in partnership with CalMatters is an all-inclusive, free journalism program that immerses California high school students into the state's news ecosystem.
Apply for scholarships! Sports Task Force internships close on Friday, Feb. 3

, and the deadlines for the CIC/Anna Chennault, Mary Ing Memorial and Vincent Chin Memorial Scholarships close on

Wednesday, Feb. 15.
Photojournalism awards are now open! Judging of these categories proudly sponsored and powered by Visura. Submit your work by Tuesday, Feb. 28.
🗓 AAJA Events
Contact us to list your event on our events calendar!
Feb. 4 | AAJA-Atlanta's 2023 Student and Early Career Journalism Workshop | Join AAJA-Atlanta for their premier event for college journalists, featuring top talent from CNN, AJC and 11Alive on Saturday, Feb. 4 at 10 a.m. | RSVP here.
Feb. 4 | AAJA-Asia's Climate Reporting Panel Session | Join AAJA-Asia for their climate reporting panel session, jointly hosted with Bloomberg, on Saturday, Feb. 4 at 9:30 am HKT. | RSVP here.
📓 News & Resources
mental health The Journalist's Resource held a webinar on mental health in the newsroom featuring Sewell Chan and Naseem Miller, where they discussed the importance of trauma-informed journalism and advocating for oneself in the newsroom.
news about news The Seattle Chinese Times and Northwest Asian Weekly, both run by Assunta Ng, recently ceased print editions. The Seattle Chinese Times will dissolve, while Northwest Asian Weekly will continue online. Learn about the papers' early history.
On Our List 🌟 📺 📸 📰 🎧
Follow us on Twitter @aaja for more works on our radar from the AAJA community.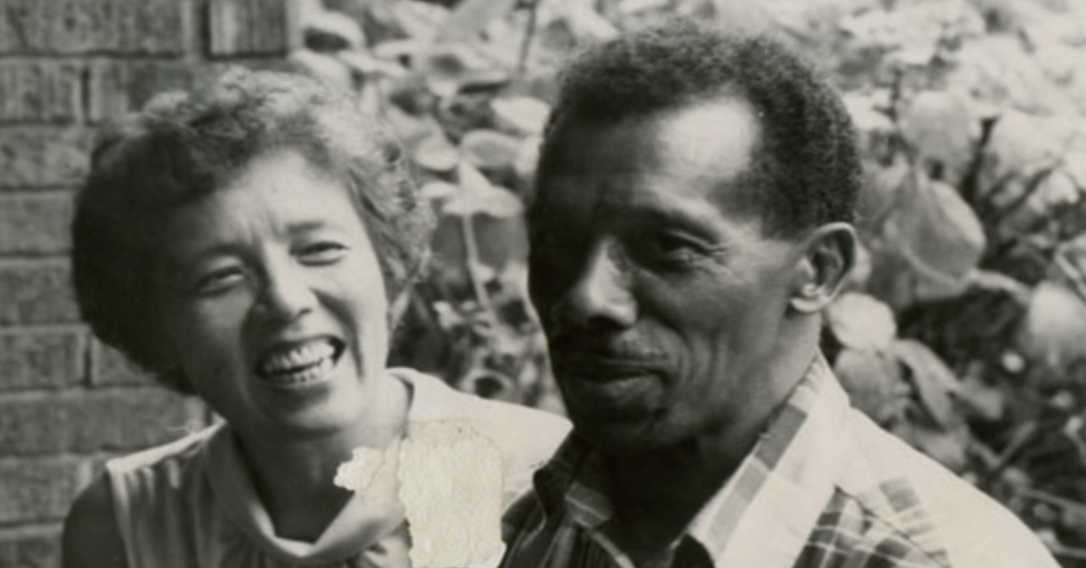 Grace Lee Boggs and James Boggs on their porch in 1974. From Living For Change: An Autobiography.
"Reality is constantly changing and we must be wary of becoming stuck in ideas that have come out of past experiences and have lost their usefulness in the struggle to create the future." --Grace Lee Boggs
Opportunities
Visit AAJA Careers or follow @AAJACareers on Twitter to post jobs or internships and stay up-to-date on available positions. Check in with your AAJA chapters for more opportunities.
AAJA Opportunities:
External and Partner Opportunities:
The IIJ's Freelance Conference |

The Institute for Independent Journalists will host an online freelance journalism conference on March 9-10. |

Learn more here

.

NBCU Next Level Summit |

NCBU's free all-day virtual program will take place on March 22. |

Learn more here

.
Did you produce some great journalism recently, or see good work from others?
Put work on our radar to feature in our next member highlights.
Collectively, we can celebrate 40 years of impact and contribute towards 40 more years of AAJA's mission of supporting and uplifting AAPI journalists. Donate today.
Asian American Journalists Association
Having trouble viewing this email? View it in your web browser
You are receiving this email because you are an AAJA member or supporter. We recently moved to a different email server. If you previously unsubscribed, you can update your subscription preferences below.